Lifestyle Vacations is the leader in Culinary Travel in France.
Lifestyle Vacations tours are unique and original, guided by Corinne Preteur personally and assisted by Sophie Charransol for group of up to 6 people.
Cooking Vacations include hands-on classes taught in English. These tours are offered in France and in Portugal. If you want a tailor-made itinerary, let us know! We regularly create itineraries according to our clients expectations. Tailor-made journeys are offered in France, Portugal, Switzerland, Greece and Croatia.

Why Choose Lifestyle Vacations?
Corinne Preteur has created Lifestyle Vacations France in 2003, after a long career in marketing and media relations, in the food and travel industries in France and in the USA.
Corinne is also a photographer, travel and food writer for Côté Loisirs magazine. She has in-depth knowledge of the history, traditions and culture of France.
As an accomplished cook, she runs cooking classes which celebrate the French cuisine.
ALL INCLUSIVE
Our tours include accommodation in luxury villas, elegant boutique-hotels, daily breakfasts, airport or train station round-trip transfers, transportation in a luxury van, entrance fees to cultural sites, guided tours, cooking classes and gourmet experiences in traditional and Michelin-star restaurants.
SMALL GROUPS
Lifestyle Vacations tours are designed for individuals and for small groups of up to 8 people. Our guests are food lovers and are interested in learning about history, culture and traditions, ranging from the age of 40-85.
SLOW TRAVEL
Our way of life is to discover a destination slowly and to thoroughly enjoy its culture, traditions, local art, music, cuisine. It is also meeting local people, producers and artisans. In traveling slowly, you learn more and you are also more relax.


Corinne Preteur
Founder and Director
Born in Paris, and raised in the Loire Valley, Corinne has spent many years in the USA, working first for Hasbro Milton Bradley (Massachusetts and Rhode Island), and partnering with Birmingham Associates in Boston, then.
Within her long professional career, Corinne has organized and guided numerous VIP tours and press trips worldwide.
She has an extensive knowledge in France history, food, wine and gastronomy. She's being cooking and baking since her young age, trained by Master Chefs.
Corinne is the creator, owner and director of Lifestyle Vacations France, and the founder of Paris-based Antilope Productions company and Côté Loisirs French Travel magazine. Corinne is a well known journalist, photographer, and a member of France travel writers, and food critics associations. She is a member of TV des Chefs & Manger Vrai French Association.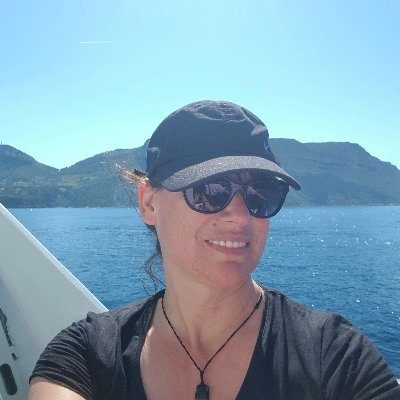 Sophie Charranssol
Tour Guide