Cooking with Corinne in the Périgord
Cooking with Corinne in the Périgord
THIS EXCLUSIVE TOUR IN THE PERIGORD OFFERS A PERFECT COMBINATION OF A CULINARY ADVENTURE AND CULTURAL EXPERIENCES
7 days / 6 nights (Sunday-Saturday)
• Luxury private Manor accommodation
• Daily breakfasts, lunches and dinners
• Cooking classes and Visits to local producers
• Cultural guided tours
• Transfers and transportation by private van.
Before booking this tour,
please contact Corinne at +33(0)626 815 015 (WhatsApp)
We want to be sure that this tour, the itinerary and the food offered match with your wishes, likes and expectations. Thank you.
We look forward to speaking with you and to welcoming you soon!
The Perigord is the epitome of La Belle France!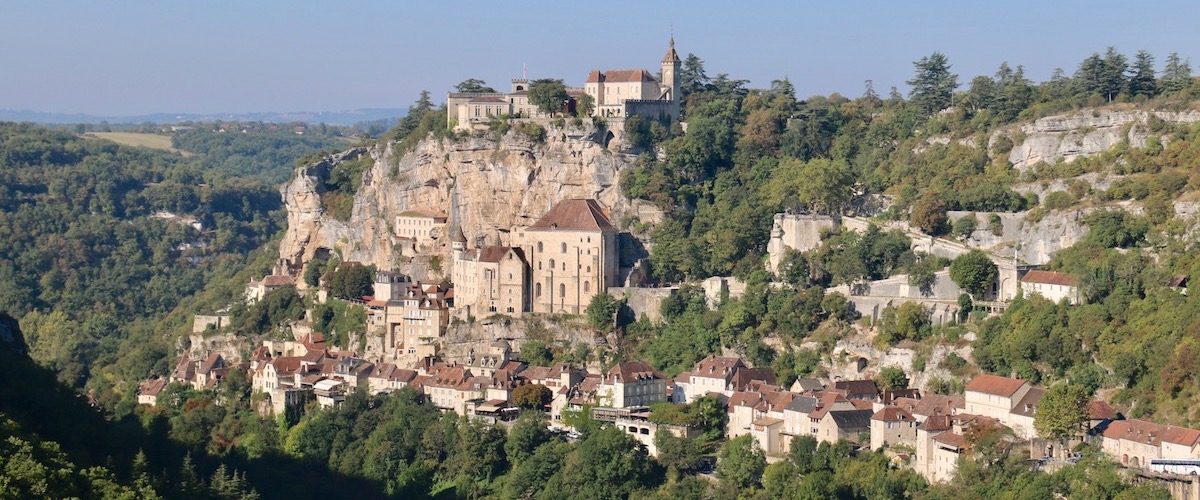 The Périgord is a jewel of sumptuous landscapes alternating pastoral meadows, vineyards, farms, golden stone bastides, chateaux and medieval perched villages overlooking the Dordogne river. The region is also popular with prehistoric caves revealing treasures of rock art among the most beautiful in Europe. Aside to its exceptional historic and architectural heritage, the Perigord is a destination that gourmet travelers will love!
The delicious South-West cuisine not only highlights river fish, duck or goose confit, foie gras, walnuts, black truffles but also the freshest vegetables and fruits to balance the rich cuisine. The Bergerac wines are not as well-known as neighboring Bordeaux grands crus but their harmony with the local cuisine is perfect. Red Pécharmant matches well with meat as the white Bergerac gives the river fish a subtil taste. You will enjoy the sweet Monbazillac with a home made foie gras paté and toasted country loaf bread.
Cooking with Corinne in the Périgord tour includes cultural tours, cooking lessons, gourmet experiences in traditional restaurants,luxury private manor accommodation, Sarlat round-trip transfer and transportation by private van or car.
• You are a foodie traveler, and you are keen to experience the French South-West cuisine,
• You are interested in history, traditions and French culture,
• You like to stroll across manicured gardens,
• You look for an individual or a small group tour,
→ Our original Périgord culinary and cultural tour is designed for you!
---
Cooking Classes and Gourmet Experiences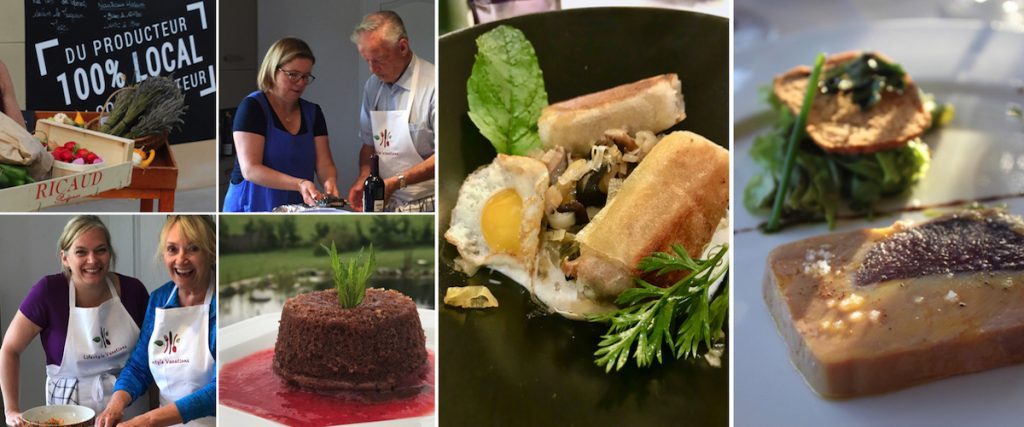 Join Corinne in the kitchen to experience the South West traditional cuisine through 3 hands-on cooking classes taught in English scheduled in the morning or in the afternoon. Corinne's recipes are simplified for home cooks and include fresh seasonal ingredients that you will be able to find when you're back home.
What are you going to cook? The Périgord cuisine celebrates the countryside traditions. Menus are well balanced and created according to your likes, dislikes, food restrictions or allergies you would have mentioned when you register for this journey. It can include a duck or fish pâté, chestnut and foie gras velouté, escargots and mushrooms pastry, truffle scrambled eggs, beef fillet with wine sauce and seasonal vegetables, fillet of river fish with a beurre-blanc sauce, chicken "Made-in-Périgord", seasonal fruits clafoutis, soufflé, walnut cake, honey and lemon crepes, poached fruits in red wine, pears tart, etc. You will of course enjoy the Rocamadour and Cabécou local goat creamy cheese accompanied by walnut oil dressed salad. Coffee can be accompanied with Armagnac or walnut liquor.
Each day will be a fest! Aside to your cooking lessons, you will experience the market tour and shopping, visit local producers including a geese farm and a walnut oil mill and enjoy the traditional Périgourdine cuisine in gourmet restaurants and in a typical ferme-auberge.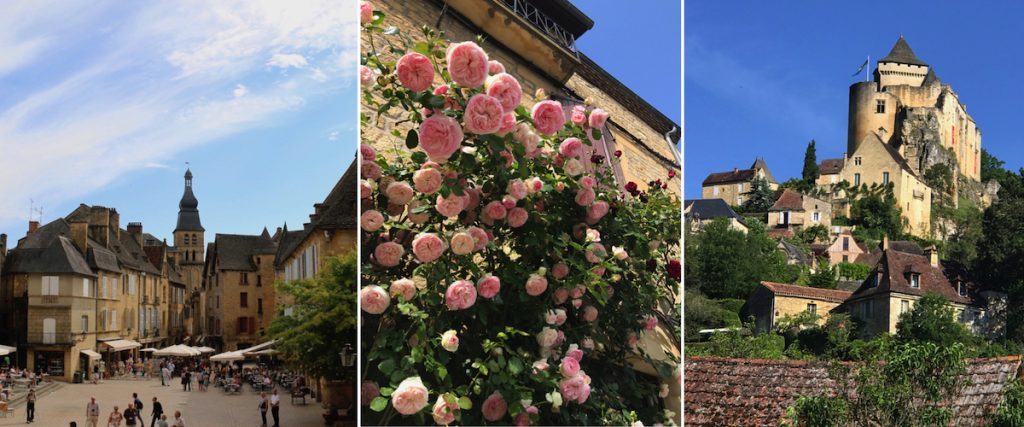 You will be overwhelmed by the beauty of medieval chateaux, Renaissance stylish villages, yellow-stone houses and mansions. You will visit Sarlat, La Roque-Gageac, Beynac, Castelnaud-La-Chapelle, Rocamadour pilgrims site, Collonges-la-Rouge, Eyrignac manicured gardens and Lascaux caves. Tours are guided in English.
Luxury private Manor Accommodation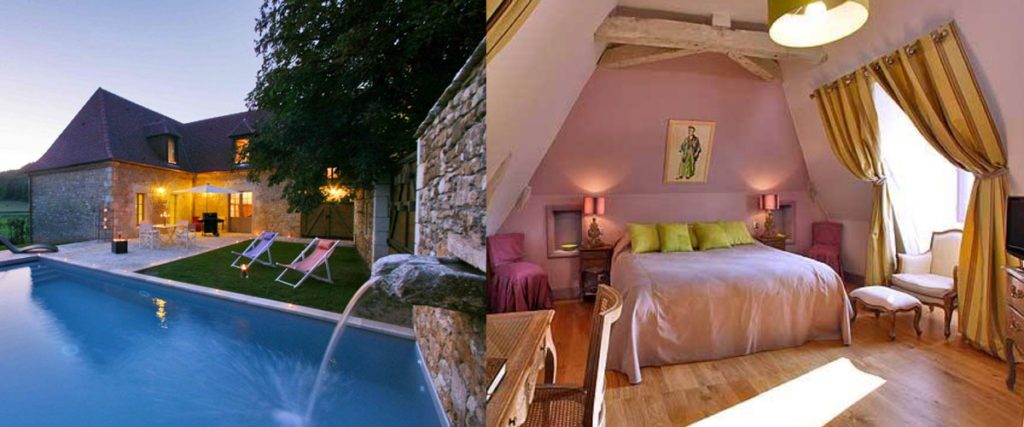 Welcome to La Maison de Coly, a luxury fully renovated typical Périgord's stone walls manor, a former monks' residence. It offers 4 spacious beautifully decorated rooms, each one with its private bathroom and toilets. Amenities include air-conditioning, free WiFi, bathrobes, hairdryer and toiletries.
The living room is very cozy with its authentic stone fireplace. You will enjoy daily home-made breakfasts, several luncheons and dinners prepared with local fresh produce from the farmers markets and from the garden. Daily continental breakfasts include tea or coffee, juice, fresh fruits salad, brioches or croissants, crispy bread, butter and home-made jams, cheese, ham, etc. Breakfasts are served in the dining room.
La Maison de Coly has a heated pool and a terrace to enjoy the aperitif and lunches when the weather allows. The back garden overlooks the park towards the woods, the country road and the peaceful valley.
Day 1 (Sunday): Welcome to the Périgord!
Pick up at Sarlat train station (around 2pm or later).
Private transfer to La Maison de Coly. Check-in. Resting time.
We will discuss and review the program while enjoying an Aperitif à la Française.
Dinner in La Maison de Coly.
Overnight.
Day 2 (Monday): Cooking Class 1 – Visit to Eyrignac Gardens
After breakfast, join Corinne in the kitchen to partake your first cooking class starting at 10am. You will learn how to prepare a 3-course menu. Tasting lunch follows the class.
Afternoon visit to Eyrignac manicured and romantic gardens, entirely made up of topiaries with huge hedges cut into intricate geometric patterns and pots full of clipped box. Eyrignac features a privately owned manor house and associated buildings built golden colored stone. Eyrignac features five main gardens: Plant Sculptures Kingdom, Box Labyrinth; Manor and French garden; Capucine's gardens and White Garden; Flower Meadow, without forgetting the vegetable garden… that Mr Sermadiras, the owner, is very proud to show!
Transfer to Saint-Amand-de-Coly later in the afternoon. Resting Time
Dinner in La Maison de Coly. Overnight.
Day 3 (Tuesday): Cooking Class 2 – Visit to a geese farm and to Sarlat then
After breakfast, morning cooking class followed by lunch.
Afternoon visit to a geese farm followed by Salat guided walking tour. Sarlat is the first town in Europe to feature so numerous historic Renaissance-style buildings per square-meter… superb! Time free for shopping and relaxing.
Transfer to Saint-Amand-de-Coly.
Dinner in La Maison de Coly. Overnight.
Day 4 (Wednesday): Market Cooking Class 3 – Visit to Lascaux
After breakfast, transfer to Montignac at 8:30am to experience the food marketplace tour and shopping with Corinne.
At 11am, visit to Lascaux IV international cave art center. The valley boasts 147 prehistoric sites, 15 of which are on Unesco's world heritage list. Lascaux original cave has been discovered in 1940 by Marcel Ravidat but it's closed to the public for preservation.
Lunch in a local ferme-auberge nearby Lascaux. Transfer to Saint-Amand-de-Coly. Resting time in the manor or walking tour through the vilage.
Cooking Class 3 starting at 6pm. You will learn how to prepare and to cook a well-balanced 2-course meal within one hour only!
Dinner in La Maison de Coly "your home in the Périgord". Overnight.
Day 5 (Thursday): Dordogne Valley full-day excursion.
After breakfast, transfer to Castelnaud-la-Chapelle. Visit to the 12th century medieval fortress built on a rocky outcrop which offers a magnificent panoramic view over the Dordogne Valley. The chateau houses an important collection of weapons and armors. Along the bastion, the most powerful siege machines from the Middle Ages have been recreated and placed in attack positions.
Lunch in a traditional restaurant nearby.
After lunch, visit to the walnut oil mill followed by a one-hour cruise on the Dordogne river starting in La Roque Gageac quaint village.
On the way back to Saint-Amand, you will see Beynac picturesque village and its hilltop medieval fortress.
Dinner in La Maison de Coly. Overnight.
Day 6 (Friday): Rocamadour & Collonges-La-Rouge full-day excursion.
After breakfast, transfer to Collonges-La-Rouge through Brive-La-Gaillarde.
Morning guided tour in Collonges, a 14th century deep red sandstone village which was the former stronghold of the Viscounts of Turenne. You will walk through the narrow cobbled streets bordered with artisanal workshops, and small boutiques.
Lunch in a traditional restaurant in the village.
Afternoon transfer to Rocamadour to visit the holly clifftop UNESCO village built on the path to Santiago de Compostela. The village is home to the relics of Saint Amadour and was the revered sanctuary for the Black Madonna. Pilgrims have been coming to pray here since the 12th century. Walk up the great staircase's 216 steps to the Sanctuary's esplanade where you'll find 8 churches and Notre-Dame Chapel with the statue of the Black Madonna, a small black wooden silhouette from the 12th century with an impressive halo.
Transfer to Saint-Amand-de-Coly. Resting time.
Dinner in La Maison de Coly. Overnight.
Day 7 (Saturday): Transfer to Sarlat train station – End of the tour.
After breakfast, morning transfer to Sarlat train station.
End of the tour.
---
$3,950 per person (DBL occupancy)
Single occupancy supplement: $540
VAT and all taxes included.
Price includes:
♦ Sarlat train station round-trip private transfer and daily transportation for visits and tours
♦ 6-night private Villa***** accommodation
♦ 3 hands-on cooking classes
♦ Daily breakfasts, lunches and dinners
♦ Marketplace tour and visits to local artisans and producers
♦ Rocamadour and the Dordogne valley picturesque villages guided tours
♦ Lascaux caves guided tour.
Not included: airfare from/to your country, train tickets, wine in restaurants, personal expenses, personal insurance and all which is not listed in "price includes".
---
TOUR DATES
September 10-16, 2023 (SOLD OUT)
October 6-12, 2024 (6 spots left)
Other dates can be added upon request. Please contact us for additional information and assistance. Thank you.
This tour is confirmed with 2 people, and it's limited to 6 participants. Considering the limited space in this tour, reservation in advance is strongly recommended.